Include a baby in your special day!
We are all about...
Your Special Day!
We love helping you include a baby to make your wedding day even more magical!
Our amazing Baby Wedding Carriages are designed so you can pull a baby or toddler down the aisle as a Flower Fairy or Page Pixie to awes and gasps from your family and friends!
Our Carriages are beautiful, but also safe and comfortable. With our customisable package you have everything you need to guarantee that extra sprinkling of stardust on your wedding day.
Our simple way of doing things allows you to focus on other parts of your wedding, with piece of mind your Baby Wedding Carriage will create memories and stunning pictures to last a lifetime!
Why Choose A Baby Wedding Carriage?
Do you have a little family member in your wedding day?
Create an image like this one at your own wedding, with one of your bridesmaids bringing your little one down the aisle ahead of you to the surprise of the congregation and the groom!
The Baby Wedding Carriage acts as the perfect prop for photographs, so your baby can be comfortable and able to create the ultimate photographs for your wedding album!
Let your baby be a part of your special day so you can create memories to cherish and look back on in years to come.
Memories to last a lifetime
We love being able to help couples make a true, all inclusive wedding for family and friends.
We've been honoured to provide carriages for children with disabilities which has enabled them to be part of their mum and special day.
So if want to include a brother or sister, son or daughter, nieces or nephew, grandchild or even a friend's baby in you wedding day - you now can!
Baby Wedding Carriages' pricing is simple - all prices include delivery, collection and VAT (if applicable) and we just require a non-refundable £50 deposit upon making your order!
The deposit is taken off the final balance of your order and we require this to be placed to guarantee your booking - we get a lot of enquiries and don't want you to miss out!
You can settle the full amount at the same time as your deposit or pay the remaining £100 at any point up to 2 weeks before your wedding day!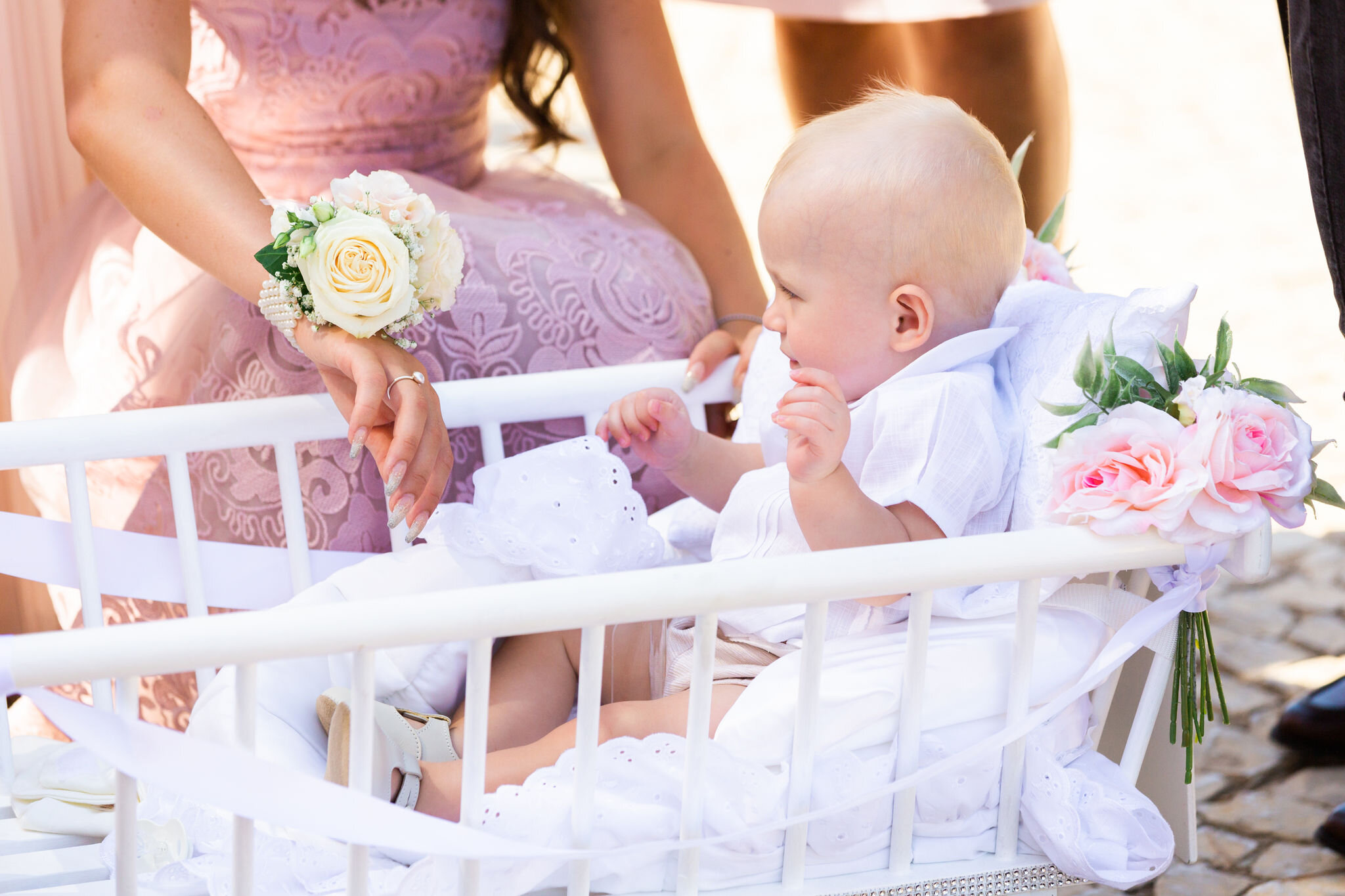 Customisation include a Choice of Flowers, Ribbon and Sign. You can click here to see our full customisation options.
Can't find the right colour? If you have a particular colour of flowers or ribbon in mind please let us know and we will always try to match it
We also offer the option of having a customised sign made which you can then keep - costing just £20!
The same customisations as a Single Baby Wedding Carriage but with the added seating support to accommodate another baby or toddler!
Click here to see our full customisation option for Flowers, Ribbon and Sign. And you can always contact us to see if we can match a specific colour for the flowers and ribbon.
We also offer the option of having a customised sign made which you can then keep - costing just £20!
Delivery & Collection Service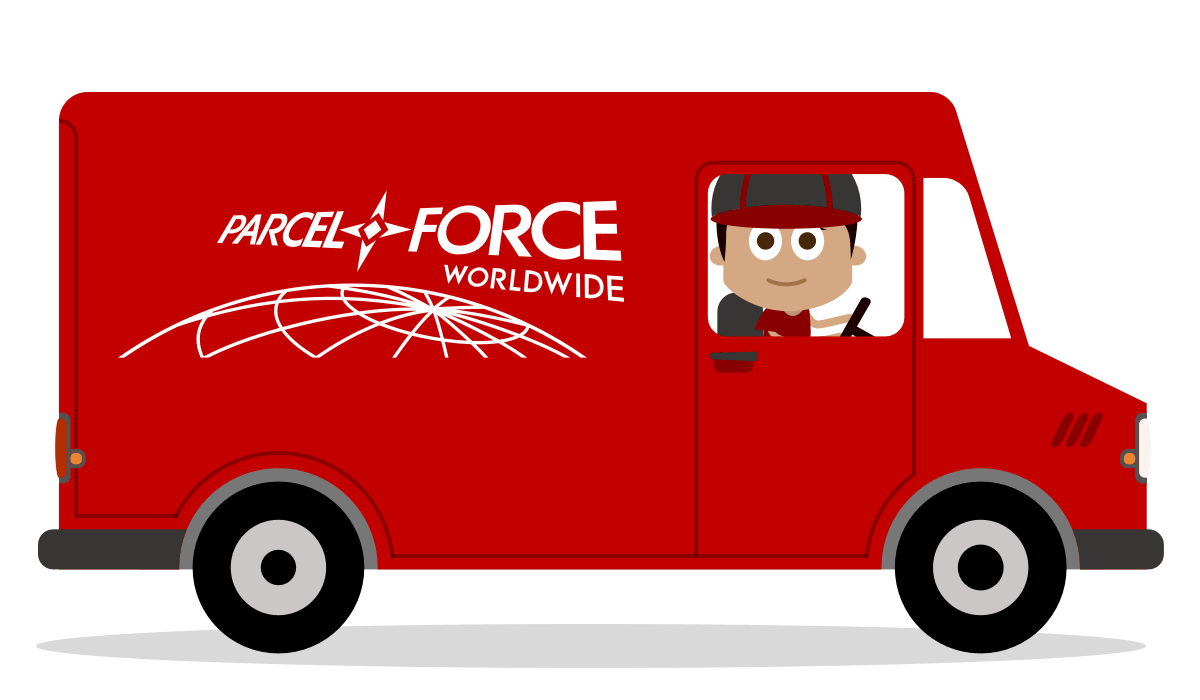 We partner with Parcelforce Worldwide which means we can deliver and collect to any UK address!
If your having a wedding in England, Wales, Scotland and Northern Ireland the cost of the delivery is included in our £150 price!
We typically deliver two days before your wedding to ensure timely delivery before your wedding. We look to collect the Baby Wedding Carriage the next working day, but will work with you for the best, stress free solution.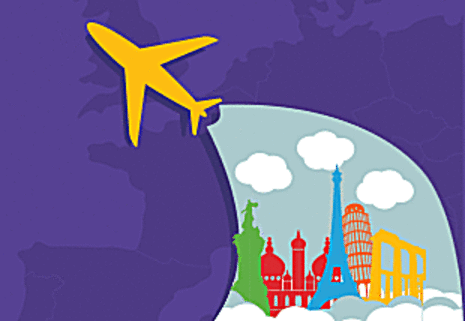 Ireland & European Courier Service
We are able to provide delivery to European countries - such as Ireland, France, Italy and Portugal - and we will also collect the parcel to ship back to us!
Due to the additional costs of delivery and collection we have to provide a bespoke quotation for this service. If you want to explore having a Baby Wedding Carriage at your European wedding you can contact us by clicking here.
The Baby Wedding Carriage In Action!
We have some ideas for you on our Instagram!